Editor's Note: Subjective rankings are sure to draw criticism. Rarely does a sportswriter get to take it and dish it out in a single sitting, but that's what our Nick Bartlett and Jack Follman do here. We call it Serious Fun. Let's listen in as the two debate their respective rankings of the 2021 Pac-12 non-conference games and have some fun along the way. 
Jack's Non-Con Game List
1. Washington at Michigan
2. Oregon at Ohio State
3. LSU at UCLA
4. USC at Notre Dame
5. Arizona State at BYU
6. Utah at BYU
7. Cal at TCU
8. Stanford at Kansas State
9. Minnesota at Colorado
10. Colorado at Texas A&M
Nick: OK, before I get furious at you over not having Oregon at Ohio State first on your list, how can you justify Minnesota-Colorado being more important than Colorado-Texas A&M?
Jack: I'll note that I don't have Oregon at Ohio State first because I don't think that's going to be a super close game.
Similar logic with Minnesota-Colorado over Colorado-Texas A&M. I think Colorado will keep that a closer game as opposed to a 14/17-point loss.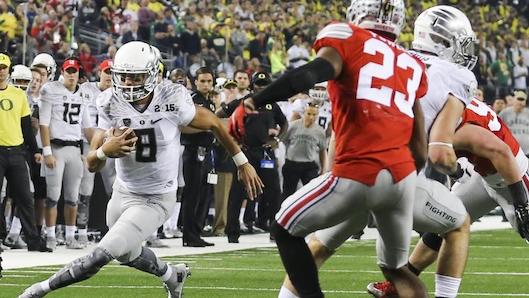 Nick: Dude how you can logically tell me that a 2-4 Michigan team versus an unestablished UW program is more meaningful than Oregon/Ohio State?
Jack: You're really bothered by that.
Washington vs. Michigan is my favorite historical non-conference matchup, and I love The Big House as a venue.
I also think that's a perfectly-matched game whereas I don't have much expectations for Oregon vs. Ohio State.
The last time we saw Oregon they were getting brutalized by Iowa State, so I'm not confident for how they will fare in Columbus.
Nick: Did the scheduling committee purposely put 17 fantastic games on September 11th? Are you ready for nine hours of football?
Jack: I think all involved in scheduling created the September 11th log jam.
I think everyone wants to play a big marque non-conference game, but no one wants to do it in Week One, and no one wants to have it late as they approach conference play so the second week is perfect.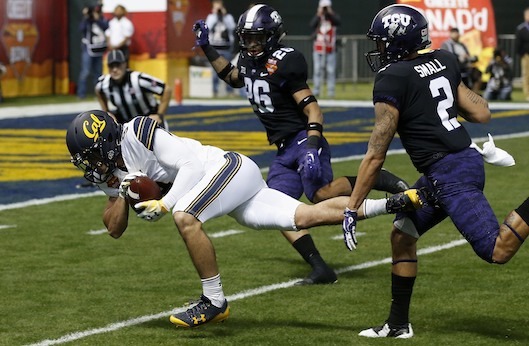 Nick: I agree with you in terms of Cal at TCU proving important. But do you think it'll be overshadowed by all the other games on September 11?
Jack: Yeah. I like that game but it's definitely going to get overlooked on September 11.
I think it's an even matchup and could be a huge early win for Cal if they can get it done.
Nick's Non-Con Game List
1. Oregon at Ohio State
2. USC at Notre Dame
3. Washington at Michigan
4. LSU at UCLA
5. Colorado vs. Texas A&M
6. Stanford vs. Notre Dame
7. Utah at BYU
8. Arizona State at BYU
9. USC vs. San Jose State
10. UCLA vs. Hawaii
Jack: I agree Oregon-Ohio State is definitely the most-important game. Do you think the Ducks have a good chance at winning the game, and why or why not?
Nick: Man, I would love to get further angry with you, but damn, you raise a good point. This is probably something I should have considered when making my list.
And to answer your question. Do they have a chance? Yes. Do they have a good chance? Naw, dog. Ohio State is really good.
Jack: What game do you think could be better or more important than it initially seems on here?
For example, I'm thinking UCLA-LSU could be an incredible shootout against a blue blood with the Pac-12 winning, and I think Arizona State-BYU could be really important with ASU a dark horse CFP candidate in my opinion.
Nick: Ok first off you consider ASU a dark horse CFP candidate in your opinion? Wow, OK…
However, the game that stands out to me is the Colorado-Texas A&M contest.
The Buffs are loaded at the skill position players, and I think they could be a Sneaky Shawn to win the South. If they have a formidable offensive line this team could prove extremely dangerous.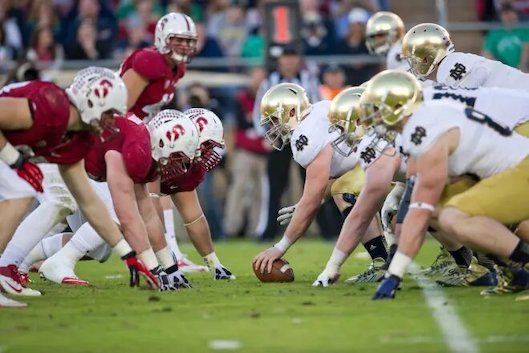 Jack: Would you like the USC and Stanford vs. Notre Dame games if they were in the traditional non-conference weeks (early), or do you like them as mid-season/final games?
Nick: Every situation is different.
For a team with Pac-12 title hopes like USC, I would like to see them play early in the year in case of a potential slip up.
For a team in flux like Stanford, the end of year matchup could prove an opportunity to bring the national spotlight to our Conference.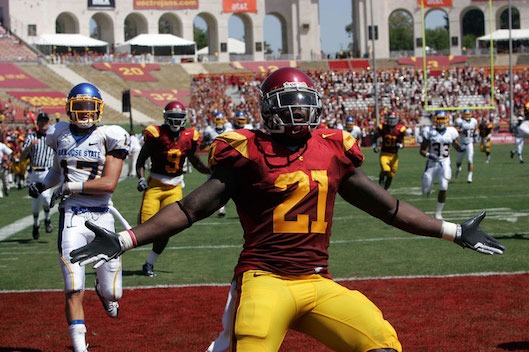 Jack: USC vs. San Jose State? Why?
Nick: This is one of those early season contests that should be a nice win for the Pac.
Even though the Trojans will likely crush State, the Spartans are coming off a 7-1 campaign, which naturally attracts attention.
If USC goes out there and beats them by 45, it should quickly put nighty-nighty any comparisons of our Conference to mid-major football.
Look for past and future list rankings on the Great Pac-12 Debates page.
---
—More from Jack Follman—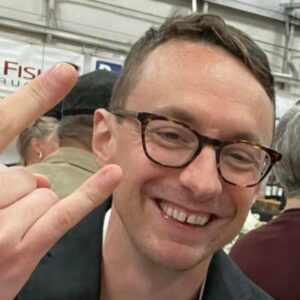 Latest posts by Jack Follman
(see all)