Posted on March 17, 2022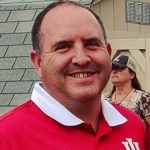 By Stephen Vilardo, SuperWest Sports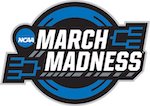 markThe Pac-12 looks to build on its success of last year in the NCAA tournament with three teams capable of deep runs this season.
Arizona, the No. 2 overall seed and the No. 1 seed in the South, marks the 17th all-time No. 1 seed from the Pac-12 since seeding began with the 1979 NCAA Tournament.
The last No. 1 seed from the Conference was Oregon in 2016. This is also the seventh time Arizona has claimed a top seed. UCLA earned a No. 4 seed in the East Region.
The Bruins made their run to the Final Four a season ago after surviving a First Four game. USC joins as a No. 7 seed in the Midwest.
This is the first NCAA Tournament since 2017 that the Pac-12 has had multiple top-4 seeds and three top-7 seeds.

Capsules for All three Pac-12 Teams

UCLA Bruins
4-seed East Regional

First Game: Thursday, March 17

6:50 pm (PT)

Venue: Moda Center

(Portland, Oregon)

Television: TBS

Opponent: Akron Zips, 13-seed Automatic Bid as MAC Tournament Champion

Series vs Akron: This will be the first meeting between the teams

NCAA Appearances: 50 

Series against Potential Second Round Opponents

• St. Mary's (5-Seed): UCLA leads 10-2 all-time

• Indiana (12-Seed): Tied 6-6
• UCLA is 43-4 all-time in the NCAA Tournament in games played in states along the Pacific Coast, including an 11-3 mark in Oregon.
• The Bruins are 10-7 all-time in the East Regional.
• UCLA is 3-0 all-time in the NCAA tournament against MAC opponents.
• Jaime Jaquez Jr. averaged 20.0 points, 8.7 rebounds, and 2.3 assists per game in the Pac-12 Tournament.
• Jules Bernard has averaged 16.8 points and 4.4 rebounds in the Bruins' last five games.
• Mick Cronin has now led teams to the NCAA Tournament in 11 consecutive seasons in which the Tournament has been held (Cincinnati 2011-19, UCLA 2021 & 22—no tournament in 2020).
• UCLA is 20-1 this season when holding opponents to 70 points or less, 37-4 in the last two seasons when doing so.
• In the last four seasons, UCLA is 78-15 when leading at halftime and 23-40 when trailing at halftime (3-2 when tied). They lost the Pac-12 title game to Arizona despite the halftime lead
• UCLA's turnover rate of 13.1 percent is the fifth-best in the nation and third among NCAA Tournament teams.
• UCLA is getting an average of 7.8 more scoring chances per game than opponents this season, the third-most in the nation.

Akron Zips Quick Hits
• Akron is making their fifth NCAA appearance.
• Zips are 0-4 all-time in the Tournament.
• Since moving to Division I in 1980-81, the Zips are 3-11 in NCAA/NIT games.
• Enrique Freeman was the MAC Tournament MVP after averaging 15.0 points and 9.0 rebounds over the three Akron wins.

USC Trojans
7-seed Midwest Regional

First Game: Friday, March 18

12:10 pm (PT)

Venue: Bon Secours Wellness Arena

(Greenville, South Carolina)

Television: truTV

Opponent: Miami Hurricanes 10-seed, At large bid from the ACC

Series vs Miami: USC leads 2-0 (last 86-66 12/27/1992 in West Palm Beach, FL)

NCAA Appearances: 20

Series against Potential Second Round Opponents

• Auburn (2-Seed): USC leads 2-0 all-time

• Jacksonville State (15-Seed): First meeting
• USC is 17-20 all-time in the NCAA Tournament.
• USC (13-4) and Miami (13-5) are tied for second among Power 6 conference teams with 13 wins away from their home arenas. (Villanova went 14-6 away from home– Duke also won13 (13-3).
• In true road games USC went 9-3, second-most wins in the nation among power teams. The Hurricanes had the most with a 10-2 mark.
• In his last three games, Boogie Ellis has averaged 19.0 points and 3.7 rebounds.
• At 26-7, USC has tied the school record for wins in a single season. The Trojans have 73 wins since the start of the 2019-20 season are Trojan records over any three-year period.
• USC is 10-1 in games decided by 5 points or less
• USC leads the nation in non-blocked two-point FG defense with a 47.0 percent average against.
• USC is 20-2 this season when Chevez Goodwin scores at least 9 points.
• Chevez Goodwin has appeared in the second-most games of any player in the nation all-time, playing 171 during his career.

Miami Hurricanes Quick Hits
• Miami is in the NCAA Tournament for the 11th time owning an 8-10 record. The Hurricanes are 19-22 all-time in the NIT/NCAA combined
• Entering the NCAA Tournament, Miami (.370 to .697) is one of just 16 Division I teams that improved its winning percentage by at least 32 percent from last season.
• Kameron McGusty is set to become just the ninth player in the ACC over the last 30 years to average at least 17.0 points while shooting at least 47.0% from the floor, 37.0% on threes, and 80.0% from the FT line.
• Miami is 11-7 in games decided by two possessions or less.

Arizona Wildcats
1-seed South Regional

First Game: Friday, March 18

4:27 pm (PT)

Venue: Viejas Arena

(San Diego, California)

Television: truTV

Opponent: Wright State Raiders 16-seed, Automatic Bid from Horizon League, coming off their first-ever NCAA Tournament win.

Series vs Wright State: Arizona leads 1-0 (last 83-66 11/18/2004 in Tucson, AZ)

NCAA Appearances: 36

Series against Potential Second Round Opponents

• Seton Hall (8-Seed): Seton Hall leads 2-1 all-time

• TCU (9-Seed): TCU leads 2-0 all-time
• Arizona is 56-34 all-time in 35 prior NCAA appearances.
• March 18 is Arizona's most popular date to have played on in the NCAA Tournament with this being their 12th. The Wildcats are 7-4 in their first 11 games on the date.
• Arizona is 16-6 all-time as a No. 1 seed.
• The Wildcats are 17-9 in NCAA Tournament games played in California.
• Arizona is 0-2 all-time when playing in the South Region. The Wildcats were 6-1 in the Southeast Region, including their 1997 NCAA Championship.
• This is the seventh time Arizona has been a No. 1 seed and their first since 2014.
• Tommy Lloyd set the Pac-12 record for both overall and Conference wins by a first-year head coach with 31 on the season and 18 in conference play.
• The 31 wins for Lloyd are now tied for the fourth-most ever in NCAA Division I for a first-year head coach.
• The record belongs to Bill Guthridge who won 34 with North Carolina 1997-98.
• Arizona is second in the nation with an assist rate of 65.4%.
• The Wildcats are ninth nationally with a total rebound rate of 55.6 percent this season.
• Christian Koloko ranks 13th in the nation with 4.4 blocked shots per 40 minutes.
• Bennedict Mathurin was the fifth player (sixth time) to earn both the Pac-12's Player of the Year and tournament Most Outstanding Player honors in the same season.

Wright State Raiders Quick Hits
• Tanner Holden is fourth in the nation with 5.91 FTs made per game.
• Tanner Holden scored at least 20 points in a Horizon League-best 20 games this season, including Wednesday's win over Bryant.
• Each of Wright State's now four NCAA Tournament appearances have coincided with the rosters all featuring multiple members whose names are in both the 1,000 point and 500 rebound clubs. This season that would be Tanner Holden and Grant Basile.
Follow Stephen on Twitter @StephenVilardo and his organization @SERCenter.
Visit his website at sercstats.com.
---
—More from Stephen Vilardo—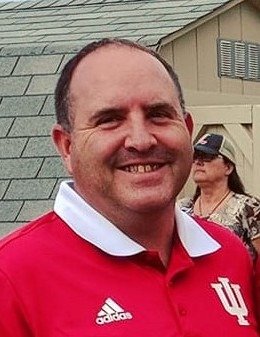 Latest posts by Stephen Vilardo
(see all)