Posted on May 19, 2023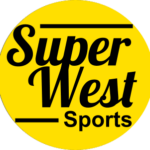 By SuperWest Sports Staff
In this series of updates on the history of SuperWest men's ho0ps program, we provide a brief coaching summary, and a list of the current coaches, along with postseason results, conference titles, award winners, and all-time coaching records.
T
he Huskies began playing varsity collegiate basketball in 1908 under head coach David Hall.

Legendary coach Hec Edmundson, the namesake of Alaska Airlines Arena at Hec Edmundson Pavilion, put Washington on the map with five Conference championships.
He is credited with creating the Fast-break offense, which he attributed to his background as a track athlete and coach.
From 1920 to 1947, Edmundson compiled a phenomenal record of 488-195, including a trip to the NCAA Tournament in 1943.
It was the first of 17 appearances to date. One of the more memorable of those came in 1953, when the Huskies were favored to win the NCAA title.
UW made it to the Final Four that year under head coach "Tippy" Dye and center Bob Houbregs, the Helms Foundation National Player of the Year.
The next coach to have a giant impact at Washington was Marv Harshman, who—ironically enough—came to Seattle from Washington State.
He was named Conference Coach of the Year twice and the NABC National Coach of the Year in 1984.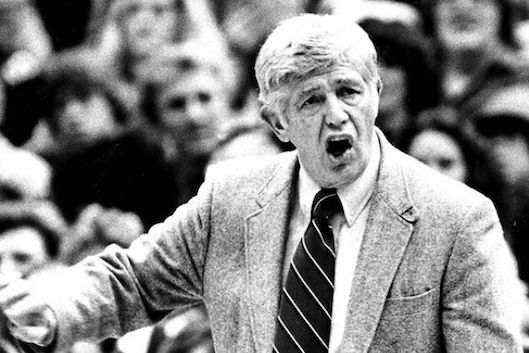 Harshman compiled a record of 246-146, winning two Conference titles, and leading the Huskies to three NCAA Tournament appearances.
He was also a member of the founding Class of the National Collegiate Basketball Hall of Fame in 2006.
Lorenzo Romar assumed the reins of the UW men's basketball program in 2002, guiding the Huskies to two Conference Championships.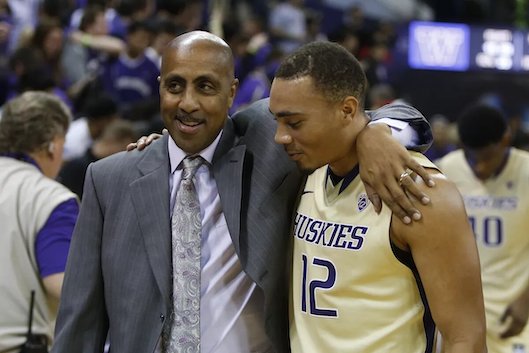 Romar's teams made six NCAA Tournament appearances, the most by any Washington coach, including three Sweet 16s. In 2005, his Huskies earned the program's first-ever No. 1 seed.
Mike Hopkins was hired in 2017 after a long stint as an assistant under Jim Boeheim at Syracuse, signing a six-year deal worth 12.3 million.
Hopkins made an immediate impact, winning the Pac-12 Coach of the Year award in each of his first two seasons, and a Conference title in 2018-19.
However, since then, he has compiled a 53-69 record, including a 16-16 mark in 2022-23.
University of Washington (Seattle, WA)
Alaska Airlines Arena at Hec Edmundson Pavilion, aka Hec Ed
Current Coaching Staff
Current head coach:
Mike Hopkins
(2017-present)
Assistant:
Will Conroy
(2015-present)
Assistant:
Wyking Jones
(2021-present)
Assistant:
Quincy Pondexter
(2021-present)
Special Assistant to the head coach:
Jerry Hobbie
(2017-present)
Director of Basketball Operations:
Ben Lee
(2022-present)
Postseason Results
National Championships:
0
Final Four Appearances:
1
(1953)
Sweet 16 Appearances:
6
(1953, 1984, 1998, 2005, 2006, 2010)
NCAA Tournament Appearances:
17
(1943, 1948, 1951, 1953, 1976, 1984, 1985, 1986, 1998, 1999, 2004, 2005, 2006, 2009, 2010, 2011, 2019)
NCAA Tournament Overall Record:
19-18
NIT Championships:
0
NIT Appearances:
9
(1980, 1982, 1987, 1996, 1997, 2012, 2013, 2016, 2018)
NIT Overall Record:
8-9
CBI Appearances:
1
(2008)
CBI Overall Record:
0-1
Conference Titles (PCC through Pac-12)
Pac-12 Regular Season Championships:
13
(1929, 1931, 1934, 1943, 1944, 1948, 1951, 1953, 1984, 1985, 2009, 2012, 2019)
Pac-12 Tournament Championships:
3
(2005, 2010, 2011)
Annual Award Winners
Naismith Player of the Year:
0
John R. Wooden Award:
0
Oscar Robertson Trophy:
0
AP All-Americans:
5
(Markelle Fultz-2017; Brandon Roy-2006; Nate Robinson-2005; Bob Houbregs-1952 & 1953)
Pac-12 Player of the Year:
3
(Jaylen Nowell-2019; Brandon Roy-2006; Christian Welp-1986)
Washington Head Coaching Records
Coach
Tenure
Record
Conf
Titles
NCAA
Trips
NCAA
Titles
Mike Hopkins
2017-Pres
101-91
1
1
0
Lorenzo Romar
2002-2017
298-196
2
6
0
Bob Bender
1993-2002
116-142
0
2
0
Lynn Nance
1989-1993
50-62
0
0
0
Andy Russo
1985-1989
61-62
0
1
0
Marv Harshman
1971-1985
246-146
2
3
0
Tex Winter
1968-1971
45-35
0
0
0
Mac Duckworth
1963-1968
53-74
0
0
0
John Grayson
1959-1963
57-49
0
0
0
Tippy Dye
1950-1959
156-91
2
2
0
Arthur McLarney
1947-1950
53-36
1
1
0
Hec Edmundson
1920-1947
488-195
5
1
0
Stub Allison
1919-1920
7-8
0
—
—
Claude Hunt
1917-1919
8-19
0
—
—
John Davidson
1915-1917
15-15
0
—
—
Anthony Savage
1913-1915
24-4
—
—
—
Oscar Olson
1911-1913
26-9
—
—
—
Warner Williams
1910-1911
11-1
—
—
—
David Hall
1908-1910
19-7
—
—
—
---
—More from Staff—